The Most Successful Ways To Prevent Crime and Increase Security at Your Self-Storage Facility
As a self-storage owner-operator, one of your biggest responsibilities goes to your property's safety and security. It's important you're keeping up with changing trends in crime and working to prevent those patterns from occurring at your facility. Recently, self-storage crime has been on the rise and owner-operators are seeing a lot more than old-school lock-cutting. Criminals are strategically breaking into multiple units and stored vehicles, committing crimes and damaging property.
It's time to realize that the self-storage industry, and your facility, are not exempt from theft. There are a lot of old sites out there that need to be brought back to life and met with today's safety and security standard. That's why we're discussing some of the most proven ways to increase your site security.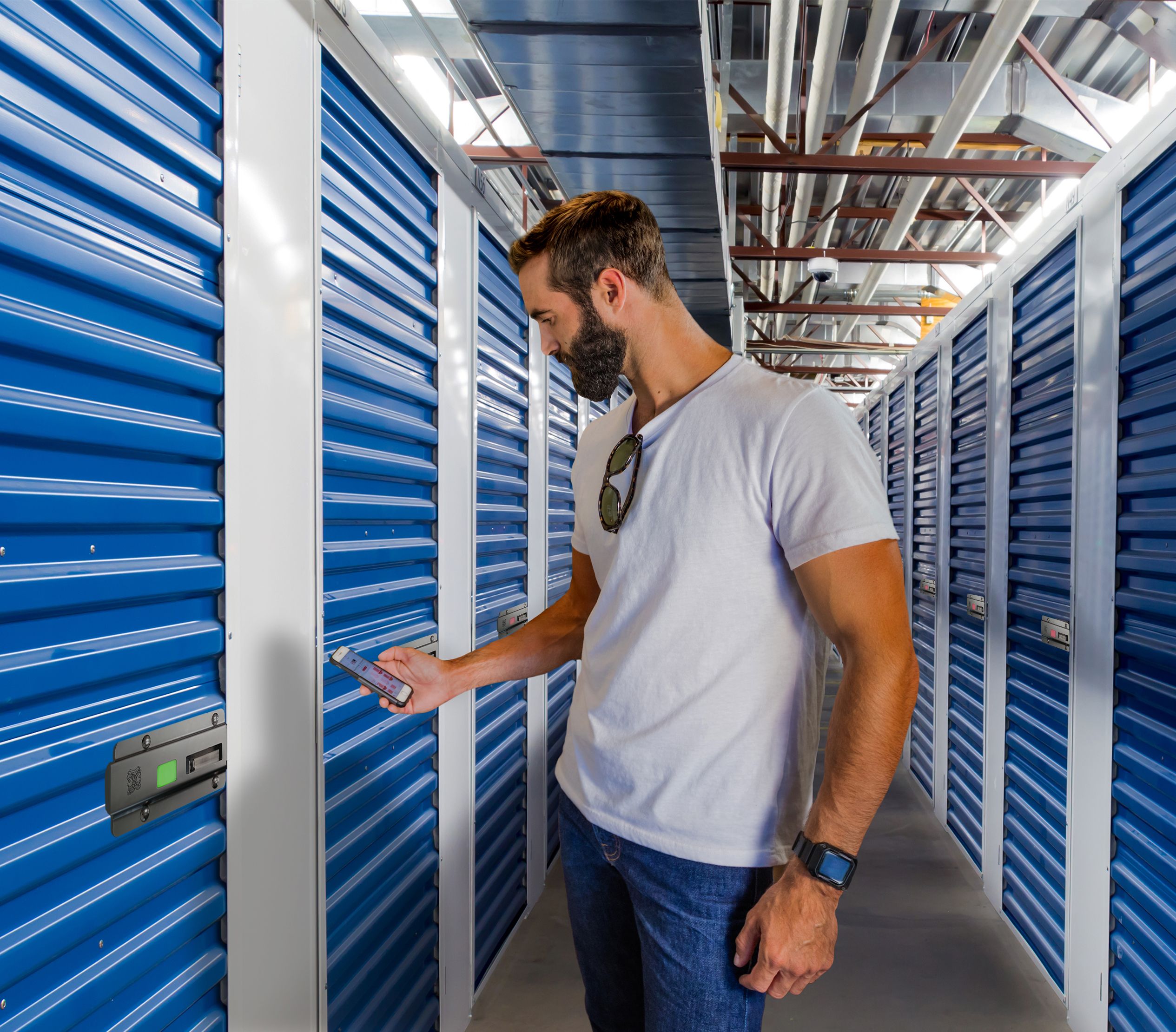 5 Tips on Increasing Self-Storage Security
TIP 1: BLUETOOTH ACCESS CONTROL
The number one way to secure your property and prevent crime from occurring is by installing Bluetooth access control around your facility. You can install Bluetooth access control via smart locks or smart keypads virtually anywhere from the gate to man doors, sliding doors, elevators and unit doors. By using this controlled access, you'll be able to see exactly who is accessing your facility at all times.  Not only will this help prevent crime from occurring, but it will also help you detect crime as quickly as possible.
TIP 2: DITCH TRADITIONAL KEYS AND CODES
When you install Bluetooth electronic smart locks and smart keypads throughout your facility, tenants and employees can navigate the facility using just their mobile phone. That means no more forgotten keys and gate codes. This cloud-based technology unlocks a variety of benefits that a traditional lock and key just can't offer, such as wayfinding tools, one-touch entry, and secure digital key sharing.
Tenants are far less likely to forget their mobile phone than they are a rarely-used self-storage key. Not only do most tenants prefer mobile app access based on a recent study, but it eliminates the risk of lock cutting and takes individual unit security to entirely new heights.
TIP 3: AUTOMATIC ACTIVITY LOGS STORED ON THE CLOUD
With smart entry, you'll have an activity log of who's accessing your facility automatically generated and stored on the cloud. This provides valuable insight on who's accessing your facility, how they're navigating the facility, and when they're accessing specific entry points. This has even helped some owner-operators detect crime… You'll know immediately if a tenant has any abnormal or suspicious activity.
TIP 4: THERMAL MOTION SENSORS IN EVERY UNIT
What provides better unit security than a thermal motion sensor inside each unit door? This detection device will let you know immediately if someone's trying to sleep in a unit or mess with the lock when it's in the closed and locked position. As soon as thermal motion's detected, you'll get an instant notification.
TIP 5: SECURITY CAMERAS & LIGHTING
It's a simple fact, criminals don't like getting caught. When you increase the  lighting and security cameras around your facility, it increases the chance of people being caught which can be a great tool in deterring crime from occurring on your site. Security cameras should be installed around the facility, and not just at the entrance and exit points. You can even find cameras that will integrate with your smart entry system, adding another layer of protection to your facility.
Extra Tips for Protecting Your Facility!
According to the industry experts, there are additional ways you can protect your facility against crime. Things like investing in modern technology and making quick repairs can do a number for attracting the right type of tenants and deterring the wrong. Here are a few extra tips on protecting your facility.
Eliminate all types of loitering
Be attentive
Jettison problematic tenants
Fortify your perimeter
Make repairs quickly
Improve lighting
Reduce access
Invest in modern technology
Push tenant insurance or protection programs
Work with law enforcement