Big Company, Big Innovation
Amazon isn't new to being a trailblazer, but this time they're taking it to the next level. The marketplace giant is now offering Amazon Prime customers in 37 cities across the U.S. the option to have their packages delivered straight to their car trunks.
Customers grant access to delivery through the Amazon Key app
Packages can only be delivered at a home or office location.
Customers receive notifications through the app when the package has been delivered
Only available to GM and Volvo car owners with 2015 models or later
Delivery driver packing his van in a large warehouse
The way Amazon is willing to step into this new frontier of convenience for customers shows that they're willing to bet big on innovation and enhanced customer experiences. Self-storage owners and operators can leverage these same innovative and unconventional technologies to give their tenants the easiest and most enjoyable rental experience with advanced offerings like digital key sharing, wireless entry and mobile monitoring.
Want a sneak peek of the new SecurGuard Entry System in action? Check out this short video!
Staying Current
With this new level of convenience being offered from one of the world's largest companies, there's an opportunity to take the cue and start incorporating as many online and digital offerings as possible for your self-storage customers. By giving the option for a fully online rental process, your customers would be able to rent a unit online, get access to their unit via their mobile device, and navigate their storage experience without ever having to have the middleman of a site manager.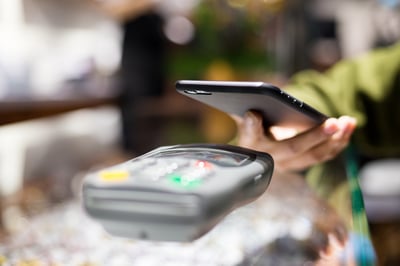 Think about it: your customers are more than likely using automation quite a bit in their day to day, from curbside grocery pickup to app-based ride sharing services and even food delivery. Doesn't it make sense to extend this familiarity to their self-storage experience as well?
The storage industry has some catching up to do in terms of staying relevant to current and potential tenants. Luckily, the tools are in place and ready for you to use at your disposal! Implementing a SecurGuard Wireless Smart Entry System at your self-storage facility can bring your business into a new element where you're seen as a forward-thinking leader among your competition. Tenants are looking for the best, and this is your opportunity to prove that you've got what it takes to stand out!
To learn more about the SecurGuard Smart Entry System, visit the webpage or click here to contact us.